Here is xxx
So, we have FINALLY set up the means for you to donate directly to Brian's campaign.
If you prefer to write a cheque, please email us at
BrianGraff2014@gmail.com
(or go to the
Contact Brian's Campaign
page) with your pledge of support and we will make the necessary arrangement and provide a receipt.
You can give up to $750 dollars to any candidate for Councillor - this is in addition to money you might have given to other candidates for Council in the City of Toronto, or money given to a candidate for Mayor, or School Board Trustee.
On the FIRST $300, you get a 75% Rebate (if the Campaign is participating in the Rebate Program, which is our intention)
On the portion between $300 and $750, the rebate is still 50%
So:
Donate $100, after the rebate, you will pay only $25.
Donate $200, after the rebate, you will pay only $50.
Donate $300, after the rebate, you will pay only $75.


Donate $400, after the rebate, you will pay only $125.
Donate $500, after the rebate, you will pay only $175.
Donate $600, after the rebate, you will pay only $225.
Donate $700, after the rebate, you will pay only $275.


Donate $750, after the rebate, you will pay only $300.


Here is xxx
Bill 20 is the private member's bill created by NDP MPP Rosario Marchese, which, if passed, would remove Toronto from the OMB. It has passed second reading.

I had the pleasure of being one of about 20 or so people (or groups) selected to speak before the Standing Committee on Finance and Economic Affairs.

So, I had 15 minutes to give my views on this Bill, which I strongly support. Originally, I was to speak on April 10th but Jim Flaherty's death meant Queen's Park closed down for the day before the last 7 people spoke – I was one of those 7, but I was given the chance to appear on April 17th.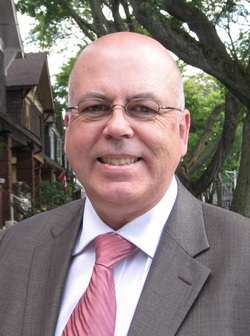 The Beaches & East Toronto Historical society MEETING
Stay tuned for more important announcements regarding the Brian's future campaign plans.

​This is just our temporary version of the website - better things still to come!


Bill 20 - BRIAN GRAFF's testimony at queen's park
Bill 20 is the private member's bill created by NDP MPP Rosario Marchese, which, if passed, would remove Toronto from the OMB. It has passed second reading.
I had the pleasure of being one of about 20 or so people (or groups) selected to speak before the Standing Committee on Finance and Economic Affairs.
So, I had 15 minutes to give my views on this Bill, which I strongly support. Originally, I was to speak on April 10th but Jim Flaherty's death meant Queen's Park closed down for the day before the last 7 people spoke – I was one of those 7, but I was given the chance to appear on April 17th.
Click
HERE
to see a copy of my speaking notes, if you are interested (Note: GBNA sent around their submission previously – I had no input into it, and GBNA still refuses to include me in their meetings or activities despite the hard work I put into the Shell Station appeal, so I won't comment on their submission).
The Committee will do a clause by clause consideration before it goes back to the Legislature. You can email the 3 party leaders urging them that this Bill be passed – before an election is called
Premier
kwynne.mpp@liberal.ola.org
Tim Hudak
tim.hudakco@pc.ola.org
Andrea Horwath (
ahorwath-qp@ndp.on.ca
Minister of Municipal Affairs and Housing is Bill Mauro
bmauro.mpp.co@liberal.ola.org
NEw: Downtown Relief Line Powerpoint Presentation
The TTC proposals for a Downtown Relief Line, which are being studied in more detail, only look at running lines along that will connect to the Danforth subway east of the DVP, and no lines using a shorter routwe to Castle frank station are being considered.
Click
HERE
to see what I have been working on... it could save us a couple of BILLIONS and see something built far sooner.
Brian
Outrage of the week:

In the middle of an election, what right does City Council have to vote on reducing the Election Sign Period from 25 to 14 days?

Since when does any elected official have the legal or moral right to change the rules affecting their own re-election, midway though their re-election campaign?
Last week a Committee at City Hall voted to reduce the election campaign sign period from 25 days to 14 days – while City staff had recommended a 21 day period. The full city Council will vote on this matter this coming week. (Click
HERE
)
Councillor McMahon is one of six Councillors who sit on the Licensing Committee, but when I emailed her staff, I was told that she had not voted – though it was unclear if this was an abstention or because she was absent (so I obviously do not know what excuse she might have had for not voting on this important issue).
Candidates (including myself) have paid their $125 to the City and expended a lot of time, money and effort, all on the assumption that the current election rules would be enforced. The City doesn't have the power to unilaterally break contracts – why should it have the right to change the terms under which people agreed to run in this years election, particularly given the conflict of interest involved.
Any councillor endorsing this move should be condemned. It is not just about candidates' rights, but the rights of voters to have signs on their own property – even signs they might make themselves. People have the right to have signs for causes like opposing the expansion of Billy Bishop Airport, why should they not have the right to post signs indicating who they support without strict limitations?
Courts in the United States have struck down sign limitations such as the ones currently in effect in Toronto as a breach of people's civil rights. One website describes the situation in the USA as:
"A city may regulate the size, shape and location of yard signs. Such regulations may very well qualify as content-neutral and reasonable "time, place and manner" restrictions on speech. Similarly, a city may be able to establish a 10-sign limit per residence on yard signs. At some point, the sheer number of signs might realistically impair the aesthetics of a neighborhood." http://www.firstamendmentcenter.org/political-yard-signs
Some Councillors have called lawn sign old-fashioned "outdated technology" and that "residents don't choose who to vote for based on signs". Yet, campaigns like the NoJetsTO against the expansion of Billy Bishop Airport (including allowing jets) have gained traction by using such signs, and I have relied on lawn signs for the Save Queen Street campaign, and they were used by another Beach group fighting the condos at Queen and Woodbine at the OMB.
Lawn signs are important for candidates who do not have the same level of name recognition as currently sitting Councillors, who not only are known from the previous election, but have had 4 years in office and the ability to use their office budgets until almost right up to election to further promote themselves. Councillors can use their office budgets on things like "movie nights" in public parks, and place ads in local newspapers using their office budgets for months after having registered for re-election, and while they are also trying to fundraise."
I believe it is false to compare the municipal election sign period with those of provincial or federal elections. In a provincial election, there are only 28 days after the writ is issued to election day. The rules for federal elections are similar. Federal and provincial election laws allow for election signs to be posted when the writ is dropped, and cities shouldn't be interfering in those elections by limiting the expression of political speech to a lesser amount of time.
The key difference between our municipal elections and ones at other levels is not just the length of the campaign period, but that we do not have political parties at the municipal level in Ontario. Candidates rely solely on their name recognition, and do not benefit from the organisation and fundraising abilities of parties between elections, or a party's endorsement.
Scarborough Councillor Glenn De Baeremaeker said in The Star that:

"I've got 3,000 sign locations. You want to run against me with your 300 signs then go ahead I will just crush you… If anything the longer sign period is better for people who are rich, who have lots of money and lots of resources and incumbents like myself."
The city caps how much any campaign can spend - it is about $36,000 in Ward 32 for anyone running for the Council seat.
An incumbent will have the advantage under any set of rules, but other candidates are not just competing against incumbents, but against each other too. Signs are crucial in raising awareness of which challenger has the most support and who is able to garner sufficient funds and volunteers to be a serious contender, or the primary challenger that everyone rallies around. Signs help in fundraising and getting volunteers prior to the election – it is not just about election day alone.
Most people already know the incumbent's name – he or she has the least to gain from a longer sign period, even if they do have far more signs than others. What matters is that voters know that the incumbent has an advantage – if the only other lawn signs they see are the 300 for that one opponent, that opponent will likely get the overwhelming majority of votes from people who want to get rid of the incumbent.
To be fairer, the period for election signs should be even longer than 25 days – such as a 30 day period, or starting after Labour Day. Ideally, we should follow the US example and admit that current rules are a violation of our Charter rights to free speech, and only have limitations on the maximum size of signs, and on the location of signs so they do not impact public safety.
Press coverage of this issue can be found at:
The Toronto Star
http://www.thestar.com/news/city_hall/2014/08/18/toronto_licensing_committee_votes_to_shorten_candidate_sign_period_to_two_weeks.html
The Globe & Mail
http://www.theglobeandmail.com/news/toronto/de-baeremaker-wants-shorter-window-for-election-signs/article20101965/
Toronto Sun
http://www.torontosun.com/2014/08/18/coucil-to-vote-on-cutting-election-sign-period
http://www.torontosun.com/2014/08/19/city-threatened-with-legal-action-over-election-sign-period
Brian Graff
Candidate for ward 32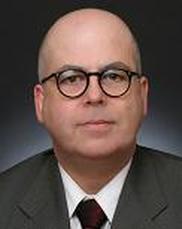 Here are some other things I have written on various subjects, not directly related to Municipal politics



Free market policies have failed us (toronto star, jan. 22, 2014)
Re: Same old song and dance on jobs, Letter Jan. 19

Brad Savage's letter criticizing Ottawa's obsession with low corporate taxes is spot on, but there is more that should be said.

The impact of fluctuations of our currency have a far greater impact on profitability than cutting taxes. And the impact of oil and resource exports on raising the value of our currency did far more damage than any benefit from tax cuts might have created. If new jobs appear in the next year, it will be due to our dollar dropping in value, not from recent tax cuts.

A low currency is no guarantee of success either, particularly if instead of selling goods to other countries, we instead sell debt, land or ownership of our corporations. China's recent success has been because of a policy combining a low currency, restrictions on imports, and limitations on foreign investment. It kept foreign goods out and instead traded its goods in return for U.S. debt.

Canada on the other hand has had an influx of foreign money raising our currency — leading to foreign ownership of our resources and only short-term construction jobs building tar sands plants. Our manufacturing sector withered.

Canada should be following the example of South Korea and Japan in developing an industrialized economy instead of a naive belief in free markets, foreign investment and low taxes to create jobs in resource extraction.

Brian Graff, Toronto


Finding a way forward for Canada (dec. 23, 2013)
Re: Fixing the tears in our social fabric, Dec. 22


Michael Valpy's series was excellent, but his recommendations need a little tweaking. His recommendations include "proportional representation" (PR), but many people pushing for change use this term to exclude the "alternative vote" (AV) or ranked ballot system.

Another recommendation is for mandatory voting — well, Australia has mandatory voting and the alternative ballot system and they seem quite happy with both and are not considering a switch to a PR system. Ontario and B.C. rejected PR, as have other provinces, but no province has seriously consider an AV system.

My bigger concern is that Valpy has no real solution to the bigger issues of wage stagnation, chronic unemployment and under-employment — despite long term issues of an aging workforce, for now, the demand for labour is clearly far less than the supply of workers.

We need a higher minimum wage, and for it to be implemented across the country. We also need changes to immigration policy, as Haroon Siddiqui has called for earlier this year.

And also, the Bank of Canada needs to change its policies to put more emphasis on unemployment and less on inflation — given how low inflation is, the bank should be far more aggressive in printing money (quantitative easing) — a lower dollar and higher inflation are necessary, and this would also have the benefit of reducing the governments interest payments by reducing outstanding debt.

Brian Graff, Toronto


Seniors, youth cut out of economic pie
(Toronto star, march 31, 2014)
Re: Goar: Canada can't afford lost generation, Opinion March 26
(For The Star website, click
HERE
)
The "body of economists" who are saying that unemployment isn't fixable are likely the same ones who said that so-called "free trade," tax cuts and deregulation would create "jobs, jobs jobs."
But why focus on youth unemployment? Do recent immigrants, aboriginals, people with disabilities and workers over 50 have it so good that they can be ignored by Peggy Nash and others? The problems we experience harm nearly every group – solve the underlying problem rather having zero-sum policies that deal with just one group, likely at the expense of others.
Peggy Nash thinks that the baby boomers "caught the brass ring" and were the luckiest generation. Funny, I always thought it was the generation born in the depression and World War II (when the birth rate was very low) who ironically were the luckiest ones – they came of age in starting the early 1950s through to the late 1960s – the most prosperous years.
Boomers who went to college started to enter the workforce just as the North American economy started to have problems around 1969 and through the periods of stagflation and uncertainty that lasted until the early 1980s. The baby bust generation had it better when they graduated in the mid 1980s or later.
If the boomers were so lucky, then why is it that the highest suicide rate in the 2011 Census was people in their early 50s, with the rate for men being more than double that for women.
Few of us boomers will get the generous pension plans that our parents or the generation before us had. The situation is far worse if someone over 50 who loses their job years before age 65 and they end up depleting their life savings, instead of adding to them.
Meanwhile in the Business section we have the story, "Watchdog dismisses skills shortage," which notes projections of labour shortages of a million people by 2020. The economists predicting the future need for labour are likely as good as the ones saying that unemployment isn't fixable. This is the real problem – immigration polices that ignore current labour market conditions based on projections of what the labour force might need in the distant future. These projections are likely as reliable as projections of the weather that far in advance.
Our immigration rate is double the rate per capita of the U.S. Instead of basing immigration on projections of what we might need years from now, why not base it on current market conditions alone? Prior to Brian Mulroney, our immigration rate varied with the unemployment rate – it worked far better than what we have now.
Just as the Bank of Canada has a target rate for inflation, we need a target rate for unemployment – cut immigration when unemployment is over 6 per cent, and increase it when it is under 5 per cent. Stop worrying about generational imbalances and implement a policy that creates a tighter labour market, which will not only reduce unemployment and underemployment, but will lead to increases in wages in place of wage stagnation.
Brian Graff
, Toronto
Addressing chronic labour crisis
(toronto star - march 17, 2014)
Re: Underemployment reshapes Canada's job market, Opinion March 14
(Click
HERE
)
The CLC's report makes excellent recommendations, but what do we do to fix the job market itself?
It is clear that the biggest problem in our economy is the lack of growth of good full time jobs being combined with a labour force that is both overqualified and growing faster than the economy can absorb. The Canadian Centre for Policy Alternatives' report called "Seismic Shift" also deal with this issue. Economic changes mean that many people involuntarily accept part-time work, or take work that doesn't take full advantage of their skills or education.
The lower value of our dollar might help our economy, as would a shift in Bank of Canada policy away from inflation as its top priority, but what is the real solution? Isn't this really a problem of an oversupply of labour, while at the same time, we actually have had a shortage of unskilled workers who would happily take the jobs at Tim Horton's or drive taxis without being disgruntled about it?
We need a tighter labour market – end of story. Yet, it is hard for governments to do anything to create jobs, but government can control the size of the labour force, mainly by reducing immigration. On a per capita basis, our level of immigration is nearly double that of the U.S. – we could easily cut immigration in half and still be one of the nations most open to immigration.
A tighter labour market also means that employers won't be able to rely on part-time jobs as a means of sidestepping providing full benefits.
Ironically it is our "points system," which gives priority to highly educated immigrants, that might be part of the problem. Traditionally, immigration to Canada was uneducated and unskilled workers, while our current policy brings in educated immigrants who compete against recent young university graduates, as well as other hard to employ groups, "vulnerable populations" like workers over 55, or people with disabilities. Recent immigrants also have high levels of unemployment or underemployment too, because of the mismatch between jobs and workers. This is not a matter of "immigrants stealing jobs," as nearly everyone is losing out.
In an era of free trade (with the recent deals with Europe and South Korea being part of this trend), immigration doesn't drive economic growth, exports do. A bigger population means proportionally more imports, but not necessarily more exports. If high immigration created good jobs and wealth, then Canada would be the richest country in the world, and there would be no unemployment or underemployment here at all.
Maybe our whole immigration policy is wrong. Along with lower levels of immigration, maybe we should be bringing in more unskilled "huddled masses yearning to breathe free," who would be happy to work in fast food, and bringing in fewer people with high levels of education yet few hands-on skills that are supposedly in short supply. Canada is a country that is rich enough that we should be able to train people to fill our own skills shortages, instead of depleting the skilled workforce in developing countries.
Traditionally, the Canadian dream of "upward mobility" was because the first generation started at the bottom, and each subsequent generation moved up the ladder. What we have today is a glut of highly skilled people, native born and immigrants alike, all competing for a limited number of good jobs in the middle or top of the ladder.
It is like a game of musical chairs, a lot of people get left out because demand exceeds supply, and since it is hard for governments to add more chairs to the game, the best solution is to add in fewer new players to compete against each other.
Brian Graff, Toronto